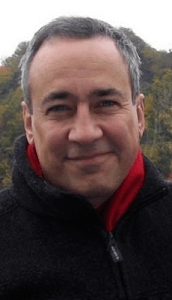 Jeff is admitted to practice law in the State of California, as well as in the U.S. Federal District Courts for the Central, Northern, Southern, and Eastern Districts of California and the U.S. Court of Appeals for the Ninth Circuit.
The National Trial Lawyers Association has named Jeff as one of the "Top 100" trial attorneys and "Top 10" Wage & Hour attorneys. He is also a member of the Multi-Million Dollar Advocates Forum.
In his personal life, Jeff has served as Past President of the Adventurer's Club of Los Angeles, a 95 year old association of explorers, travelers, astronauts, journalists, authors and scientists who have traveled to every corner of the world.
If you feel like your employer has wronged you, there is a very good chance that you are eligible to receive compensation. Handling cases of all nature in the employment sector, Holmes Law Group is equipped to help workers spanning the entire state of California. For an employment attorney that knows the ins and outs of his practice area and the successes to prove it, call Jeff Holmes today for a free consultation. He will speak to you personally to fully understand the scope of your situation.
Case Successes and Experience
Jeff's extensive experience in labor law will assure you that you are in the right hands for even the toughest battles. He has been practicing for over 35 years, and he has achieved settlements for all kinds of past clients. Millions of dollars have been collectively settled for wage claims of truck drivers, hospital workers, bus drivers, store managers, cable installers, day laborers, travel nurses, factory workers, and industrial painters. The same goes for his clients who filed wrongful termination, some of those clients being a caterer, a video editor, a church employee, a registered nurse, and an amusement park worker.
Associations and Acknowledgements
In addition to his experience in the field, Jeff's accolades and accomplishments can attest to his prominence. He received his bachelor's degree in political science from the University of Colorado School of Law, then went on to earn his JD at the University of California at Davis School of Law, where he published "Investing In Independent Motion Pictures Through Small Business Investment Companies" in the University of California, Davis Law Review, for which he was a writer and an editor. At UCD Law School, Jeff was a member of both the Moot Court Honors Board and Traynor Moot Court Team. He also has "The Changing Face of Russian Television" published in Whittier Law Review. A member of the California Employment Lawyers Association, he was also a speaker at the Symposium on Legal Aspects of the Entertainment Business, sharing his knowledge and insights.
With his impressive success in his practice area, Jeff is the attorney you want on your side when going up against a past employer who might not play nice. Don't get walked on anymore. Get Jeff in your corner to fight for you. If you are located anywhere in California (all cities), call him today; your free consultation and your rightful settlement await you. He will speak with you personally when you call.